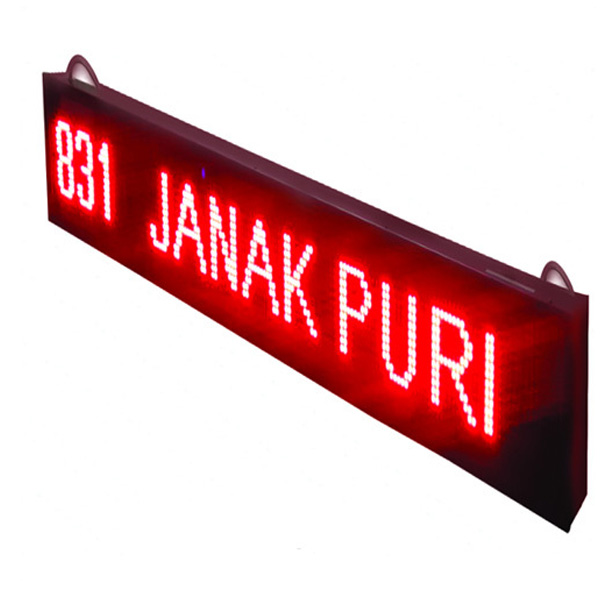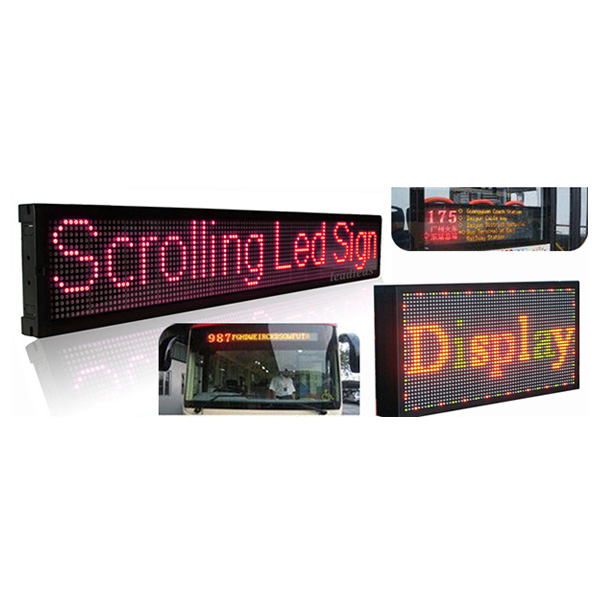 LED Destination Boards
Combined sign for route-number and destination
Resolution: 16x208 pixel
Pitch: Horizontal 8.2mm and vertical 10mm
Active viewing-area: Horizontal 1705.6mm and vertical 160mm
Depth of casing: 70mm
Board size: 1750mm x 220mm x 70mm
LED destination board (Side)
Combined sign for route-number and destination
Resolution: 16x144 pixel
Pitch: Horizontal 6mm and vertical 7.62mm
Active viewing-area: Horizontal 864mm and vertical 121.92mm
Depth of casing: 70mm
Board size: 1000mm x 220mm x 70mm
LED destination board (Rear)
Only sign for route-number
Resolution: 16x48 pixel
Pitch: Horizontal 8.2mm and vertical 10mm
Active viewing-area: Horizontal 393.6mm and vertical 160mm
Depth of casing: 70mm
Board size: 500mm x 220mm x 70mm
Specifications:
LED destination board (Front)
Resolution: 16x208 pixel
LED destination board (Side)
Resolution: 16x144 pixel
LED destination board (Rear)
Resolution: 16x48 pixel
Min Order:All bus
Advantages:
Super integrated level.
Low consumption, long lifetime and high reliability.
Using anti-jamming integrate circuit.
Low rate of load, lengthen lifespan of elements.
Adopt the special-purpose voltage regulator which invents by our company.
Controlled by center controller.
Humanized man-machine operation window.
High definition of the LCD displaying window.
Super-large storage capacity, storage 2400 lines.
Over length display of station names in rolling.
May demonstrate 48 English letters or 24 Chinese information.
Mapping function between lines.
The software edition, the display transcriber fast passes on the information.
SOS alarm system.